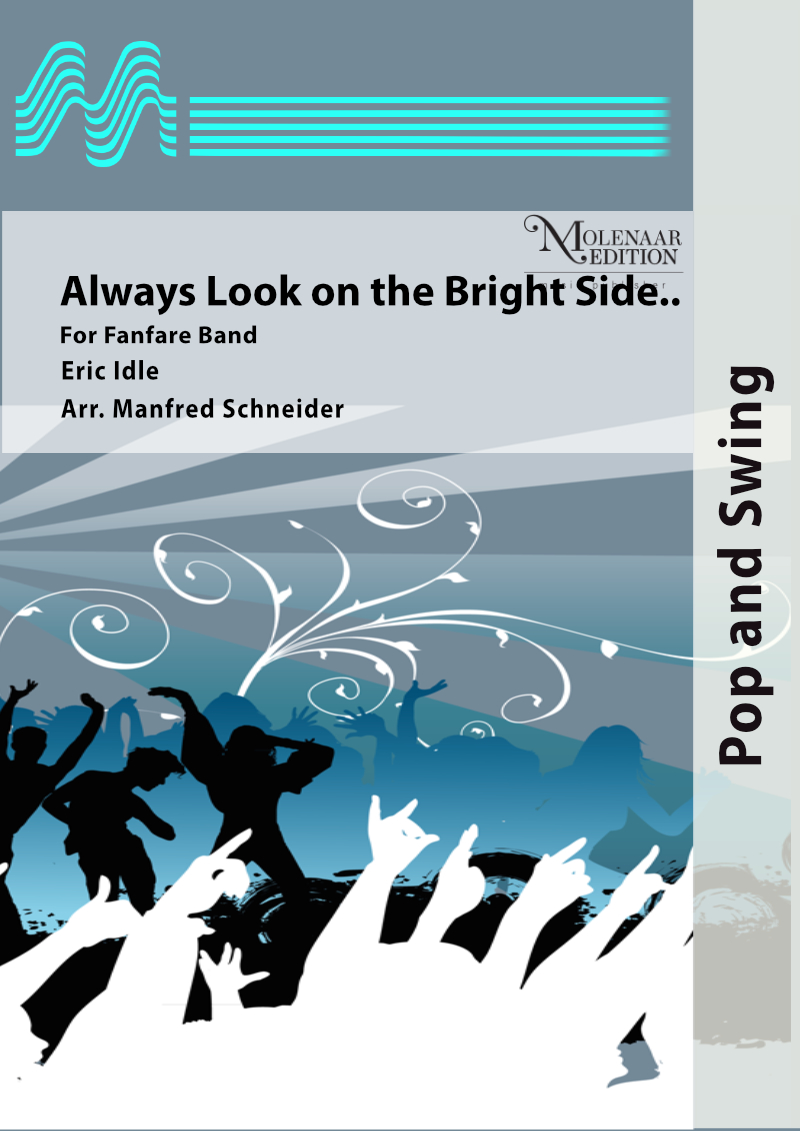 Always Look on the Bright Side..
Door Eric Idle Manfred Schneider type 19 en thema Pop Music arrangements/Real Big Band Sound
Deze optimistische boodschap is de titel van een populaire song uit de bekende Monty Python film 'Monty Python's Life of Brian'. Monty Python's Flying Circus was de titel van een reeks zeer populaire Britse televisieprogramma's die de BBC van 1969 tot 1974 uitzond.
Composer
Eric Idle
Arranger
Manfred Schneider
Series
19
Theme
Pop Music arrangements/Real Big Band Sound
Complete set:
62.42
Score:
13.79
Article number:
022323030
Difficulty:
3
Duration:
126
Available:
yes
---