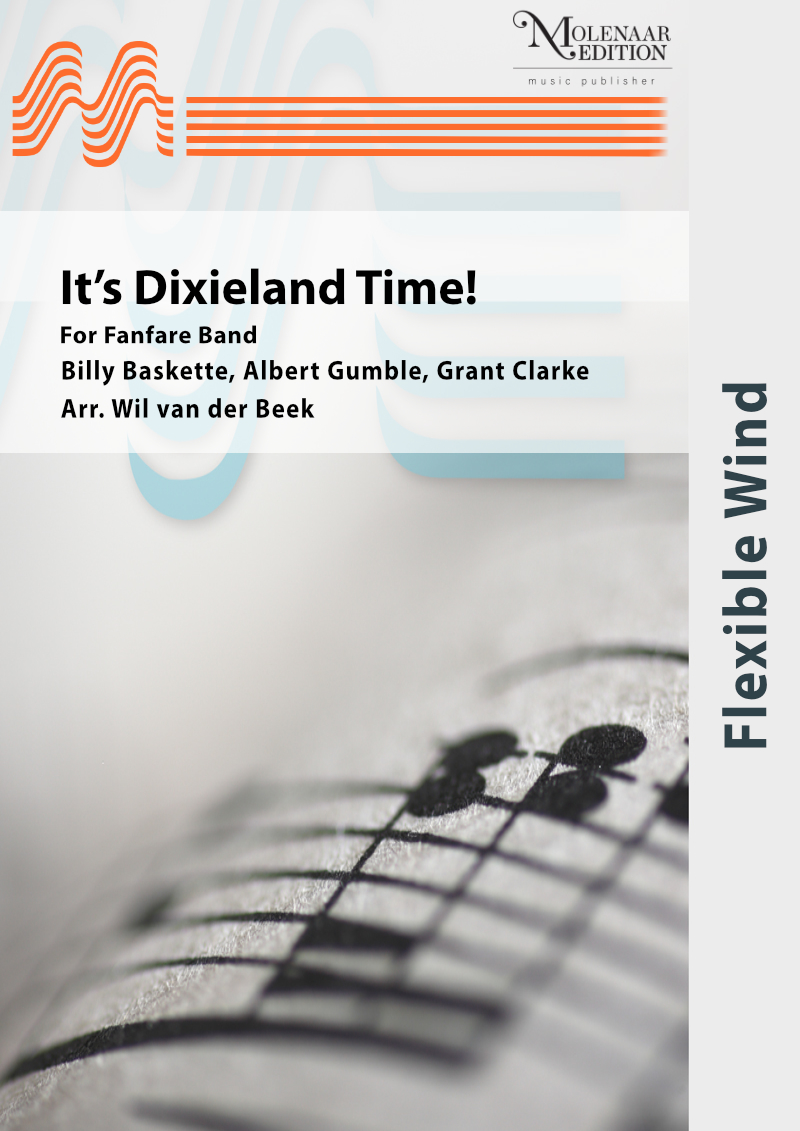 It's Dixieland Time!
Door Albert Gumble/Grant Clarke/Billy Baskette Wil van der Beek type 25 en thema Arrangements of Classical Compositions
Alexander's Band is back in Dixieland, Anything is nice of it comes from Dixieland en I'll dance my way right back to Dixieland. Drie karakteristieke dixieland everygreen, vakkundig gezet voor Molenaar's Easy flex serie door Wil van der Beek.
Composer
Albert Gumble/Grant Clarke/Billy Baskette
Arranger
Wil van der Beek
Series
25
Theme
Arrangements of Classical Compositions
Complete set:
109.00
Score:
21.80
Article number:
023703080
Difficulty:
3
Duration:
390
Available:
yes
---